Top 27 Innovative Persuasive Speech Topics for College Students
Post date: July 17, 2017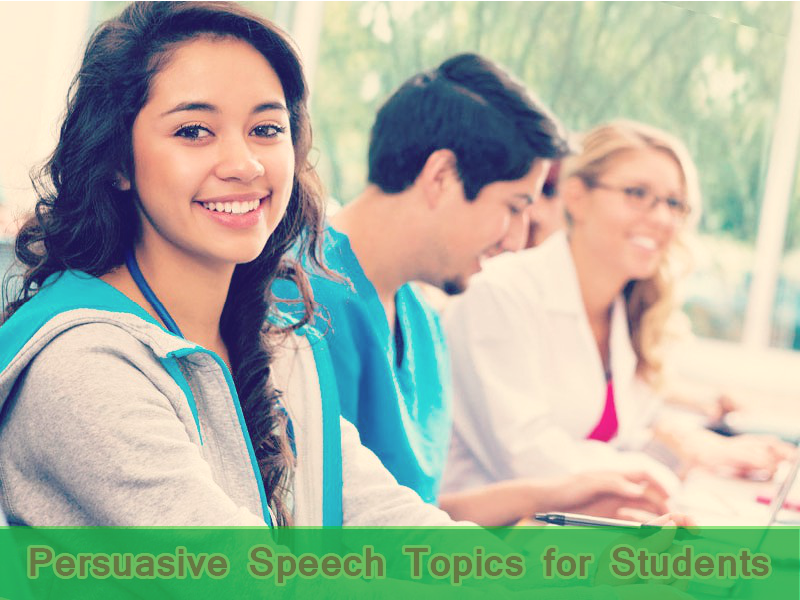 Most Creative Persuasive Speech Topics
It is often very challenging to deliver a speech, since it requires a lot of time and efforts to prepare well. The hardest part of your preparation is deciding on a topic, isn't it? So, how to choose a persuasive speech topic and get the highest grade? If you want to stand out among your peers, you should definitely consider this list of persuasive speech topics.
What you need to do is simply choose one topic that you feel most well-informed about. Make sure that you have enough time to carry out a research. It is highly recommended to prepare a comprehensive speech. Thus, you have to cover each aspect of the chosen topic. If you want to make your speech more effective, you can also use illustrations, epigrams, diagrams, examples, stories, quotations and other tools. It is a great idea to use humor where necessary.
So, let's get the ball rolling and explore the list of the most effective persuasive speech topics that are suitable for every college student
Media leak of intelligence agencies spying on domestic and International communications.
Buying and eating the local food in order to support the Local Food movement.
The ban on exploiting the resources of Antarctica as a natural reserve should be maintained.
Teen magazines are sending the wrong messages in terms of moral and ethics.
The foreign aid to dictatorships should be cut off by the government.
The comparison of online education and classroom learning.
In-virtro transplants should be banned.
The installation of cameras in federal courtrooms for televising all trials.
A monthly college stipend for scholarship athletes to cover their expenses.
The benefits of using technological devices in the sphere of education.
Stop encouraging and supporting beauty contests in college.
The equality of genders and races representation in political office.
Low levels of focusing and concentrating are caused by the use of cell phones.
I-Pads and online resources will replace traditional text books in the nearest future.
College students should be cautious whenever they post on social media sites.
The immigration problem will not be solved by a border fence.
Schools should allow social networks.
Supporting and encouraging more recycling.
Motherhood is being devalued due to the feminist movements.
The advertisement aimed at children should be limited by the government.
Rehabilitating prisoners by music and art.
What are the effects of marrying before graduating from school?
Selling of weapons to other countries must be stopped.
Banning of billboards on interstate highways.
Is current tax system fair to the middle-class and lower-income groups?
The pros and cons of displaying calorie counts by the fast food restaurants.
Choose one of the listed topics in order to perform extensive research and create an impressive and memorable persuasive speech.
Related Posts