Tips to Stop Worrying and Be Productive
Post date: June 23, 2017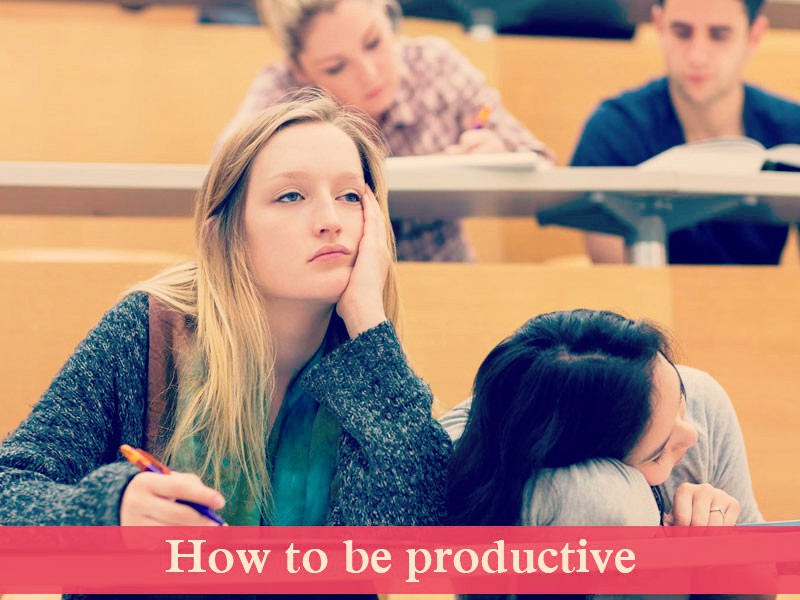 Have you ever wondered why you are so tired? In case you think that it's because you have too many things to do and your body just can't handle it – you're wrong. Our bodies can take much more then we usually ask them to do. All problems, as well as the solutions to these problems, originate in our mind. Jack Sparrow expressed it perfectly well by saying, "it's not about the problem; it's about your attitude to the problem". Also think about this – 10% of our life consists of the events and 90% of our life consist of our REACTIONS to these events. So, it's not about your body getting tired, it's about your mind, which is reacting, and what's even worse reacting negatively and anxiously. This is what makes you so tired and stressed. This never-ending stream of anxiety, which is the result of your constant reaction to the external events, is what sucks your energy out, deprives you from sleep and makes you feel restless. Often it's the toll that life in the modern world takes. Although you can't just stop being a part of the modern world in order to cease the anxiety, the good news is that you can actually learn to handle stress.
Coping with anxiety is easy if you follow these five tips:
1. Learn a new skill.
Why don't you start playing guitar, engage in knitting or watch some video-editing lessons? This way, you will engage into something new and if that something really interests you, then you will shift your focus from your worries to this activity. Not just this, you will also have a new skill mastered!
2. Exercise.
This one has a lot of benefits. Not only you will get into shape, but you will also start thinking more positively, because exercising creates more endorphins in your body and endorphins are chemicals that make you feel happy.
3. Meditate.
One of the most important points on the list. Why? Because you learn to live in the present moment. Think about it. Every time you worry, you either think about something bad that happened in the past or about something that you don't want to happen in the future. If your mind has a strong focus on the present moment, there will be no reasons to be anxious, because you can finally use the present moment to do something useful rather than have destructive thoughts.
4. Do something useful.
Maybe you need to mow the grass or clean the closet? Maybe the hard drive on your notebook needs cleaning? Why don't you shift your focus from distracting thoughts to something that really needs to be done?
5. Watch the news.
Wondering how it may help you? By seeing all the problems and catastrophes that mankind is facing on the daily basis, you won't perceive your problem as a real problem. Ask yourself, 'Can my worries be compared to the problems of a refugee?'
This should give you the idea of how to be productive and stop worrying.
Related Posts