Summer Music Festivals: Finding a WiFi Connection
Post date: July 24, 2017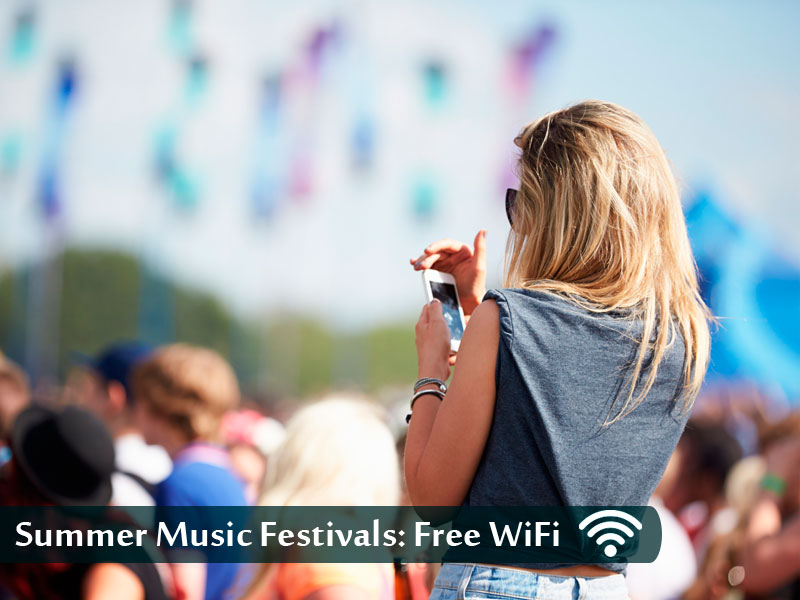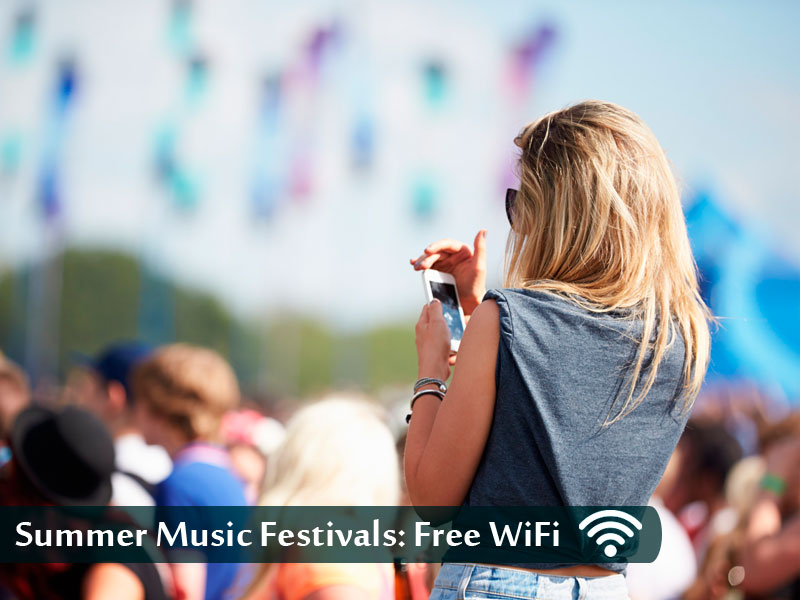 Summer music festivals are definitely the events that many people look forward to. Although there is not much comfort provided (in particular, a probability of poor weather conditions, the lack of showers, and poor accommodations), one of the top priorities for the visitors is the chance of finding a WiFi connection. However, these could be dangerous connections; therefore, we want to make you aware of this issue and inform you how to take advantage of free WiFi hotspots in the safest way possible.
What Are the Risks of Free WiFi Connection?
Who doesn't want to enjoy free WiFI connection and always be able to send new photos or videos from the concert to their friends who are bored at home; or who wouldn't like to boast on Instagram how excited they are about the concert? Despite the number of obvious pluses you get, there are definitely solid reasons why you'd better avoid free hotspots.
How these hotspots can be created:
The connection can be shared by some generous individual who is willing to offer access to his WiFi;
A hotspot may be created by some individual who has his own benefits in sharing WiFi with others: using your passwords, reading your messages, using your banking information, etc.
However, there is a possibility to spot such dangerous WiFi connections and thus to protect yourself.
Many hotspots require registration before using the free Internet. In particular, you might be asked for your full name, age, phone number, and email address. This information you provide may be also sold to the marketers, and from that time on you will be receiving different advertisements and strange letters on your email. Therefore, if you really want to protect your data, create a separate email that could be used for different registrations.
Besides, according to some statistics, 25% of free hotspots used at such public gatherings are a lure to hackers. It might surprise you at first, but actually, it's easier than you have ever thought. By providing a free WiFi connection, hackers can easily get access to your private information. When you use a free WiFi, your private data is not encrypted, and thus all messages, photos, videos, passwords, and banking information can be easily accessed.
How to Secure Your Data from Potential Hacking Attacks?
We have developed a brand new security feature than can protect your data. Now it has become available on all applications. It helps you to safely browse through free hotspots. SaferVPN will automatically connect you to a secure Virtual Private Network even if you are connected to unsecured WiFi. Therefore, with this program, you can further enjoy your time at the festival without any worries about your private data.
Thus, if you are definitely not appealed by the idea of some mischievous hacker stealing your personal and banking information, use the safe VPN service and leave your worries behind. The app will allow you to browse the web and keep all your personal information protected.