Make the Most of Your Summer Vacation as a Student
Post date: June 2, 2017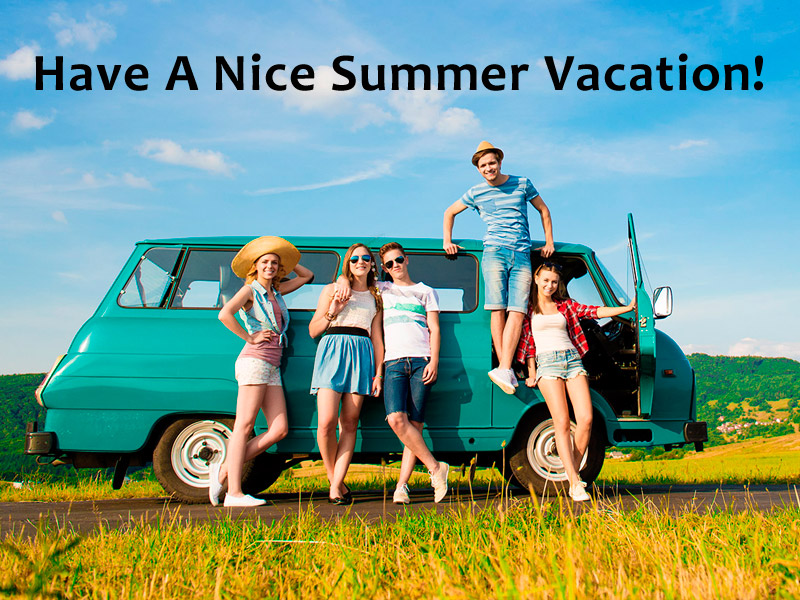 It's important to say that being a student doesn't mean skipping all interesting events and beach trips during summertime. Of course, you need to take advantage of many fascinating possibilities that you are given, but apart from that, you ought to think about using your time in a productive way so that you don't regret later. I mean not to procrastinate academic preparation when school is finished.
Read the following suggestions and get to know how to make the most of your summer
What is usually associated with summer holidays? Mostly, it is lots of sleeping, enjoying cookouts in the evening, going to the seashore, etc. Nevertheless, high school students have a different situation to some extent. Frankly speaking, for rising juniors as well as seniors, summer is a very significant time because it should be devoted to the preparation to college. Sometimes even several hours that you spend preparing during every week of your vacation can save a great amount of time, energy and negative emotions later. In this post, you will find all necessary information concerning what every student should be aware of if he/she has a two-month vacation ahead.
Recommendations for rising juniors.
It's my firm conviction that summer vacation is the best time for every student regarding studying in advance for such exams as SAT, ACT. It's a well-known fact that junior year is believed to be the hardest and very stressful. Moreover, you need to take part in a great number of additional activities, such as final exams, sports competitions, various clubs, jobs, prom, and so on. If you add preparation for the tests, you will see how your nerves explode.
Actually, if you have been preparing for the SAT and ACT while your summer break, it means that you can take your first exams even in the fall. What is more, you could completely finish all required tests before winter holidays.
Pieces of advice for rising seniors.
Although it is not obligatory to write essays in summer, all students know that they will have to do that as soon as the studying process begins. So, you can start preparing your essay much earlier because almost all colleges have the same tasks every year.
To sum up, all students who attend high school need at least to do something. You'd better not wait until you have lots of problems, which you will not able to solve immediately. You do not need to do something supernatural in order to prove to your admission officer that you have done a great job and have prepared for your studying at college during summer vacation. My recommendation is to simply follow your dreams and do what you enjoy the most while choosing an activity or a job. As a result, you can kill two birds with one stone: do what brings you pleasure and improve your resume regarding college simultaneously!
Related Posts