How to Write a Response Paper
Post date: October 9, 2017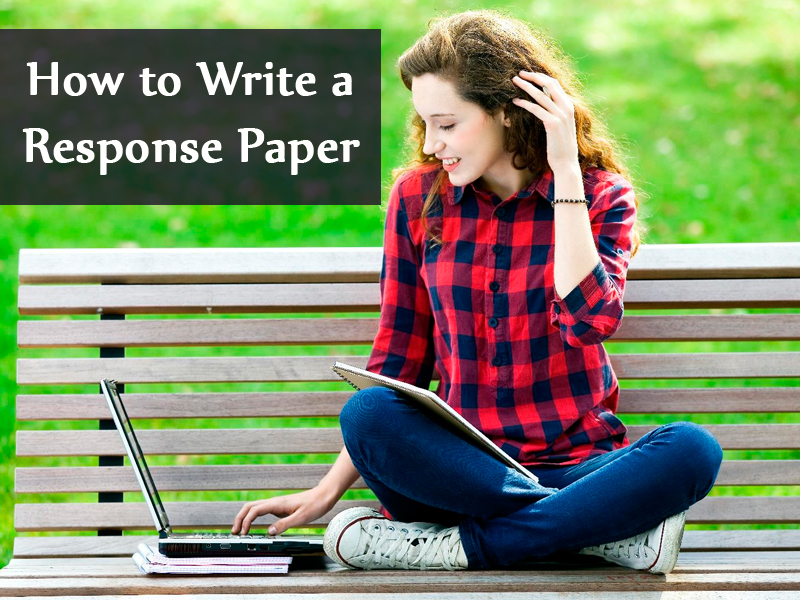 As a rule, when you are working either on a book or article review, you are expected to be rather formal and use an impersonal voice. However, it is not exactly the same as writing a response paper.
A response paper (or reaction paper) is a bit different from a usual review of an artwork, book or article since it is focused on the expression of one's thoughts and feelings regarding the subject. Thereby, you are allowed to use phrases such as "In my opinion," "I consider it…" when working on a response paper. You can also look at reaction paper sample…
You may find it strange as we were frowning upon these phrases when discussing the previous academic writing works.
Just read and respond!
In this type of paper, you have to give a formal assessment of the piece of art under consideration (either a film, a book or an artwork). However, you are required to provide a personal reflection and impressions to this report.
Consider the following steps for completing a response paper
Read or watch the piece for a primary
Point out interesting scenes or mark valuable pages .
Go over the marked pages and identified scenes.
Note down your thoughts and impressions.
Create a strong thesis statement.
Develop an outline.
Write your essay.
When you're planning to buy a response paper online you should look for a proper writing service with best reviews.
Starting to write
After developing an outline, you have to work consistently on developing your thoughts on a paper. In your introductory paragraph, do not forget to mention the title of the artwork being discussed and its author. Conclude this paragraph with a good thesis statement revealing your opinion regarding the artwork.
Speaking up
You don't have to feel ashamed when expressing your personal point of view. The professor requires you to do so. You may use these samples to start presenting your opinion appropriately.
The author seemed to
I feel that
One may conclude that
From my standpoint
I consider it negative
The author succeeded in making the reader feel
I was moved by
I didn't find the link between
The aim of the artist was to
The soundtrack greatly contributed to
The part I liked the most
Try to consider the response paper as a combination of a review assignment and a reflection paper
When working on it, you may find helpful to get through the professional reviews available online.
Tip: Remember to stick to the semi-formal tone of writing. Besides, ensure that your paper is free of grammar mistakes and any typos. Moreover, try not to overdo your reflection and criticize the author in a negative and sometimes offensive way.
To sum up
When developing your outline, you can find it handy to imagine yourself watching a review on the movie. The basis of your paper is pretty much similar: an analysis including some personal reflection.
Related Posts