How to Stay Fit and Healthy
Post date: March 3, 2017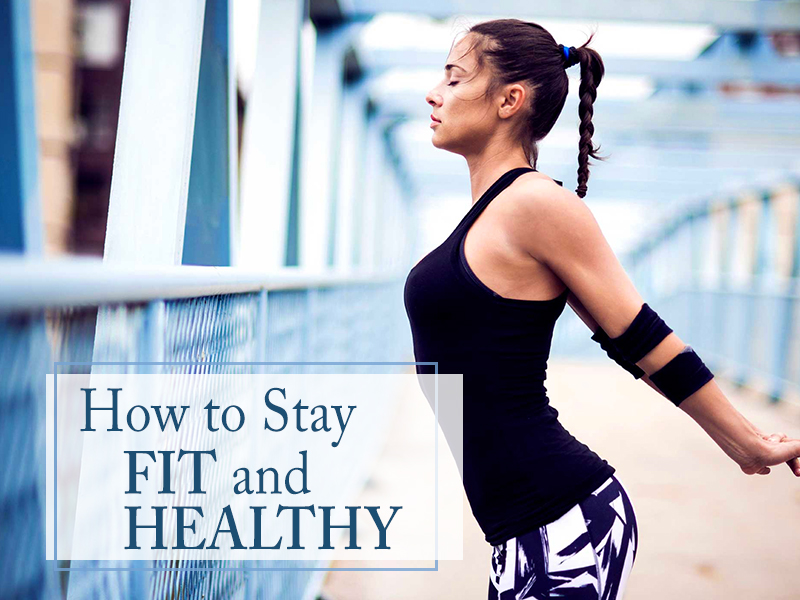 During the holidays, it can be challenging to stick to your training routine due to all the distractions. But to remain fit no matter all the fuss, you need to know how to get motivated and stay disciplined. In this case, you will certainly reach your fitness goal despite all temptations.
Tips to Continue Your Training During Holidays
1. SET A NEW GOAL
Uphold your motivation with a holiday-related goal. It can be working out during all 12 days of Christmas celebration or following an advent calendar to set separate goals for every day.
2. CHANGE YOUR ROUTINE
Do it if you feel that you can stop following your normal routine. Just do something. For example, if you require a break from jogging, do some cross training or try going to a gym. The change will keep your spirits motivated and your shapes – fit and pretty.
3. RECRUIT A FRIEND
Find a running buddy in each town you visit to see your family and friends. Alternatively, get a challenge with your friends to see who can run the biggest number of miles before the New Year's Eve. Keep the competition going and award the winner with a nice prize in the end!
4. DO EARLY HOLIDAY SHOPPING
Find a good present for yourself before the holidays begin. Make this present relate to your work-out routine. It can be a new pair of gloves, running shoes, or tights. Use them right away (after all, who doesn't like to take a new outfit on the run?).
5. COUNT YOUR CALORIES
Around the holidays, it can be useful to count the calories you consume, even if you normally don't do it. It will help you see how much have you eaten at your grandma's cookie party and keep you more motivated to use off all these calories. Another good idea is maintaining daily weigh-ins and taking pictures of all the food you eat to assess later how much you consumed.
6. CREATE A PLAN
Don't think that you will "run when you have time." That won't work, so make a plan of your training. Thus, you will see how many times you deviate from your plan and get more motivation to adhere to the schedule the next day.
7. TAKE A BREAK
Include days off into your training plan and mingle them with your common routine and holiday parties. But be sure to schedule some extra training before and after large parties to get yourself back into shape.
8. WRITE YOUR RESOLUTIONS EARLY
Think what resolutions you would like to make this year. Keep all the training-related goals in mind during the holiday season for higher motivation. It will help you stay on track and enter the New Year fit and healthy!
Related Posts