Movies You Need to Watch Before You Head Off College
Post date: March 10, 2017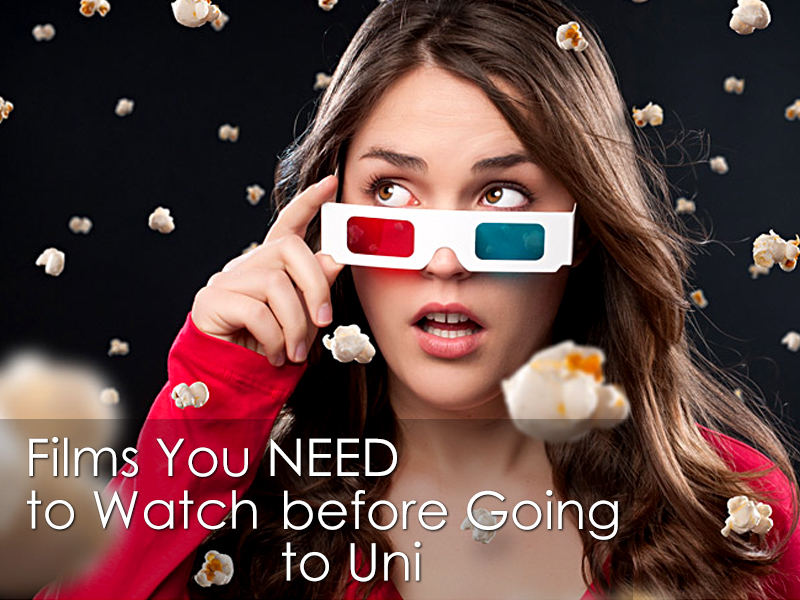 Finally, the spring has come, the sun is shining and the weather is warming up.  Everything will turn green so soon. It's time to take your winter coat off and have fun! If you are too worried about finals, GPA, and college entrance exam and think it is not the best time to waste your time on entertainment, watch these movies right now! You won't have time during your first year at college which means this spring and summer is a perfect time to marathon movies.
Grab favorite snack because these awesome movies are waiting for you!
Clueless
Why not start your movie marathon with this must-see movie! It's awesome! Sweet, funny, satiric, and inspiring! This is the story of a teenage girl and the ways she can overcome any hurdles in life and look as fashionable as possible.
The Breakfast Club
This one is a bona fide classic movie which describes the story of five school students from a different walks of life who meet in Saturday detention. The main characters discover that they actually have a lot more in common than any of them could think. The message of the movie is pretty clear – anyone can become your friend, even the person from another world. Sometimes the most unusual people come into your life and you realize that you will never be able to replace them.
The Perks of Being a Wallflower
A funny and emotional coming-of-age movie based on the admired best-selling novel by Stephen Chbosky. The story of 15-year-old Charlie, an introvert freshman whose life is changed by a group of older students. This story is about building new relationships, first love, suicide of the best friend and attempts to find real friends. Charlie's life changes for better. If you are a shy introvert, watch this movie before college and remind yourself that you are not alone in this world. Your family and old friend always be there for you.
Mean Girls
You will meet different people in college and some of them won't be nice, honest and sincere. Watch this movie, make some notes on how to stay away from such kind of people and what is even more important, do not be this mean girl. It is not cool!
Pitch Perfect
You going to love this movie if you are Glee fan! Look at college life through eyes of collegiate, all-girls a cappella singing group. This movie has everything: dancing, singing, and funny plot. Pitch Perfect is about finding inspiration and your true calling! Maybe this movie inspires you to join a few societies! Heading off college is really difficult but these six movies should help you to take this crazy change in your life easier. Just remember that college is an awesome period of your life, years of learning new things, meeting new people and gaining new experience and memories. Be open to all possibilities! Enjoy your life despite all fears and challenges!
Related Posts