What April Fool s Day is and when it is held?
Post date: March 31, 2017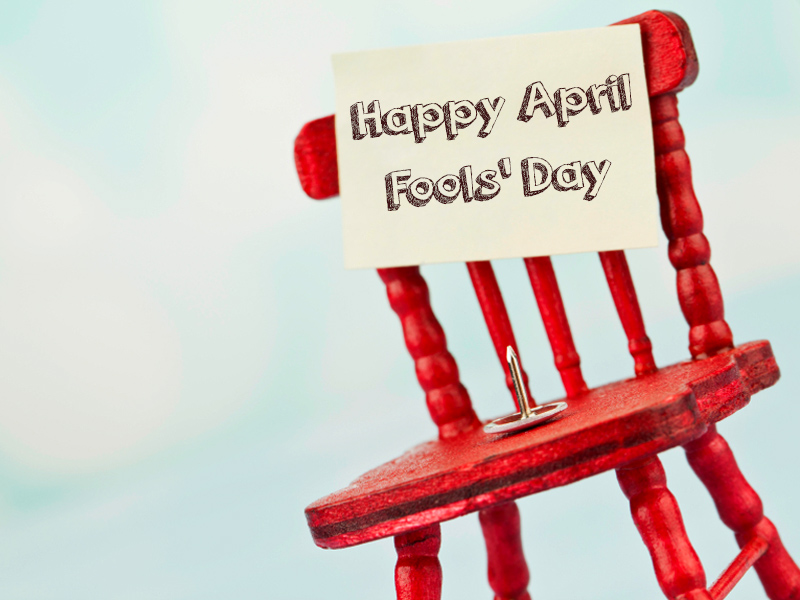 It is held on the 1st day of April, and as a rule, people play jokes and tricks on each other. If you like the jokes, people call you an "April Fool." The celebration ends at 12 am. How do people joke?
Examples of April Fool's tricks
In the '90s, an advertisement published in the magazine The USA Today encouraged thousands of Americans to buy "Left-handed Whoppers" in Burger King.
Burger King published an advertisement of "Left-handed Whoppers" for left-handed Americans. They received thousands of orders in their restaurants around America.
In the UK, an advertisement of 'Brain Band' appeared on some news programmes for kids. It was said, that when a person placed it on his/her head, it makes him/her wiser.
In 1949, radio warned people about upcoming wasp attacks to take place in New Zealand. They told people to put socks on their noses and put honey on their doors. A huge number of people actually did so.
Famous astronomer from Britain said that Pluto and Jupiter would cross and when listeners jump exactly at 9.47, they will fill anti-gravity. Some listeners called and said that they had floated straight into the air!
IKEA launched 'HUNDSTOL,' which basically was a dog highchair. Google 'IKEA dog high chair' to find more detailed information.
London's newspaper, The Metro, proposed a solution for the problem of trash in the underground. It was stated – 'newspapers are now eatable!'
British newspapers announced that Portugal sold Cristiano Ronaldo to Spain for €160 million to free its national debt. Of course, it was a joke.
Do people really like April Fool's Day?
We asked Britons and this is what they said:
I love this day. It's the only day when you can be silly and have fun. I usually play tricks on people, and I'm totally okay if people play tricks on me. ' Melisa
'I don't like April Fool's Day. Constant thoughts about different unexpected jokes makes me feel nervous. ' Johnny
'April Fool's Day was a really fun day when I was a pupil. Once, a guy put a full bucket of water on top of the door, and when a teacher came in, he got totally wet. It was fun, but guy got into troubles.' Phil
'It's a great day! I like the ability to forget an actual date and to believe everything said in newspapers or TV news. ' Steve
'I detest April Fool's Day. Previous year my coworker asked for a day off and did something to our computers after which they wouldn't work. It's not even funny!' Mark
This is the only day out of other 365 when you can allow yourself to be yourself. Unfortunately, not all people understand this..
Related Posts