10 Best College Dining Halls
Post date: April 8, 2017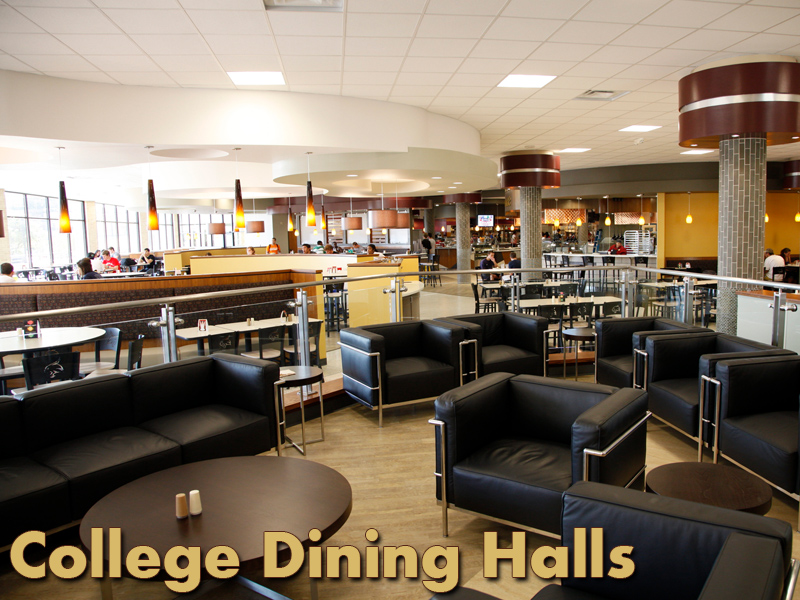 Do you think that it is strange to choose a college based on the dining hall they have? Well, on the one hand it is, but on the other hand, good food is important for your study success. Therefore, apart from all the academic benefits, the college of your choice also needs to provide high-quality dining services.
Below you can find the list of American colleges that offer the best food options to their students. Of course, these colleges are rather expensive. However, believe the expert advice, healthy food is truly worth this investment.
Best dining halls in the USA
1. Hendrix College (Conway, AR)
Friendly dining staff and delicious homemade meals – what else do you want from a dining hall? Oh yeah, you'd also like a nice bonus! How about a birthday cake cooked personally for you on your special day?
2. SUNY (Geneseo, NY)
After signing the TasteNY Pledge in 2015, the dining hall of this college committed to predominately cook the products that were grown and produced in New York. The dining hall received a number of awards, including NACUFS medals and other awards for being gluten-free.
3. University of Chicago (Chicago, IL)
The staff of their dining hall buys about 40% of their food stock from local businesses and sources milk products from a farm in Michigan.
4. Pitzer College (Claremont, CA)
These guys know how to attract people of different types. For those who're concerned with their health, they offer locally grown seasonal foods. For those who want to save the environment, they have reusable containers that help reduce waste. And for those who like to have fun, they arrange themed nights, like Taco Thursdays or Falafel Fridays. Yummy!
5. Vanderbilt University (Nashville, TN)
The dining hall of this college received several dozens Food and Dining Awards. It also took a step forward by creating their own Twitter account and a Campus Dining Application.
6. University of Massachusetts (Amherst, MA)
This dining hall serves more than 40 thousand meals every day. It is the second largest dining hall in the country that is also known to serve healthy foods and use unique ingredients.
7. Emory University (Atlanta, GA)
It has a Food Advisory Committee that arranges regular meetings to make sure they meet students' needs and likes.
8. University of California (Berkeley, CA)
The staff of this college aims to reduce waste, cook locally-grown foods and become the greenest dining hall in nation.
9. Kennesaw State University (Kennesaw, GA)
It is one of the most sustainable dining halls in the country. They grow about 25 percent of their foods, recycle food waste and convert their used cooking oil into biodiesel! Wow!
10. Liberty University (Lynchburg, VA)
Here you can find meals to any taste – gluten-free, allergen-free, as well as unique meals, such as Mongolian grill.
Just imagine eating in your college dining hall and feeling as if you're at a restaurant. Sounds nice? Then check out these college dining halls!
Related Posts